I'm not a fan of cold weather or snow, but I have to admit that this snow is kind of pretty. Since we won't be able to spend Christmas with my family we're doing an early Christmas in Columbus this weekend :) I'm still wrapping my mind around the fact that the high today was 19 degreeeees .. ahhh!!! Anyways, I had David snap these pictures this morning before we met up with my bestie for lunch at the cutest little cafe in the Short North, enjoy!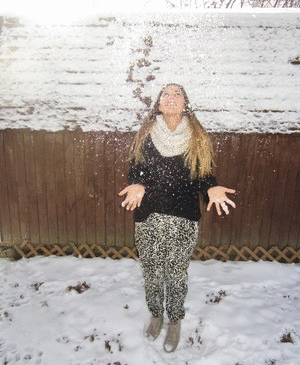 Pants-TARGET, Booties-CHINESE LAUNDRY
When I scored these pants on sale at Target for only $7 I thought that they'd be collecting dust until the warmer months, but I couldn't resist packing them for this trip. To stay warm I wore leggings under my leopard pants, which in reality are more like glorified pajama pants .. score!